I'm back again this year with some of the best gifts to get that foodie on your X-mas list (hint, hint honey…) this holiday season.
So, here are some of my favorite things from the interwebs in 2011 – the kitschy, the quirky and just plain fun.
Scrabble: The Cooking Edition
Who doesn't love the classic tile word game? Now, your favorite food lover can have a blast with this special edition set that comes with recipe cards and a mini grocery bag.
Cost: $29.95 from Cooking.com
Le Creuset Oven Magnets from Williams Sonoma
I'm still waiting to get (just one piece) of the cast iron cookware from Le Creuset. In the meantime, if you're saving up for one of the pricy pieces, now you can get four mini Dutch ovens for less than $15.
Cost: $12 for four magnets (Note: These magnets are made of plastic, not cast iron.)
Stay Puft Caffeinated Marshmallows from ThinkGeek
Everyone loves the classic movie "Ghostbusters" and remembers the iconic scene when the Stay Puft Marshmallow Man destroys New York City. Now, you can bring Stay Puft Marshmallows home from the wacky website – ThinkGeek. (Note: I really LOVE this website. If I could, I would pick every item from here.)
Cost: $19.99 for 24 marshmallows in a reusable rubber box (not quite sure what you're going to reuse the package for. Oh wait, that Peter Venkman action figure circa 1985 would be awesome!)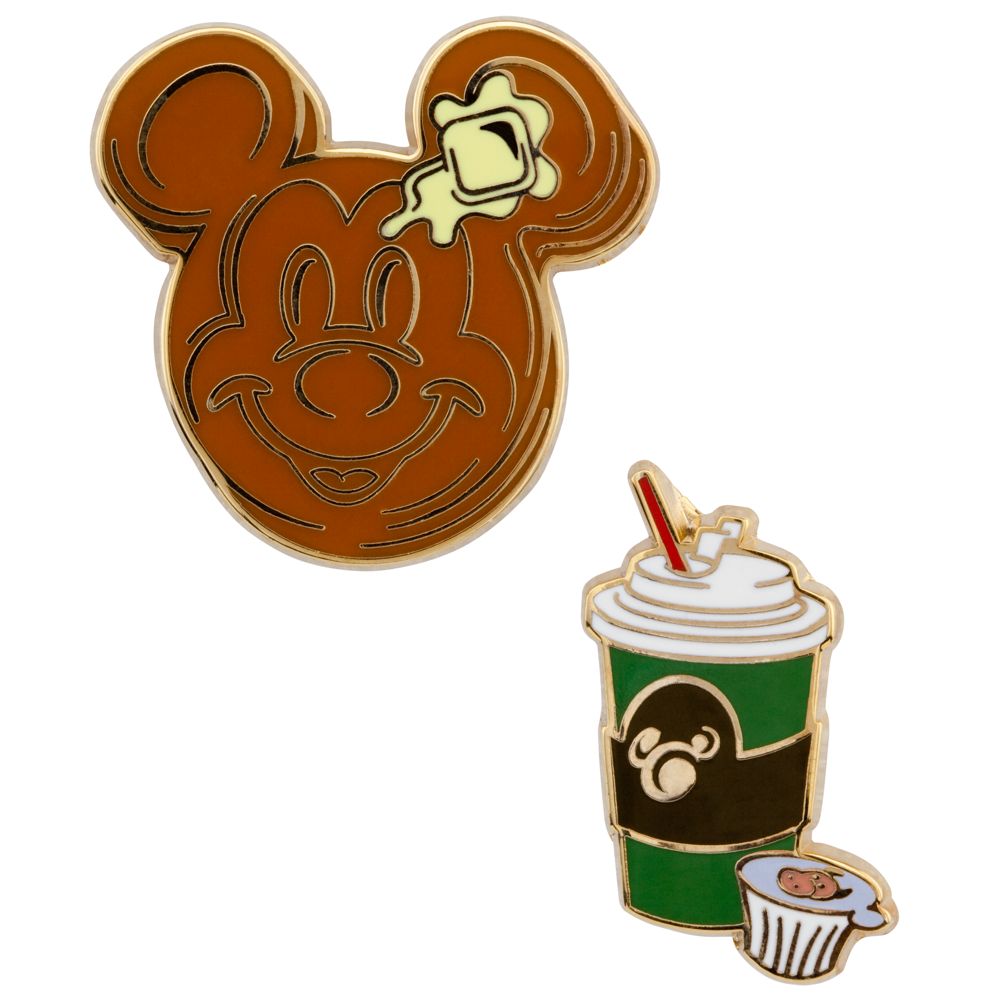 Mickey Mouse Pancakes Pin Set from the Disney Store
While I love Mickey Mouse waffles the best, this collectible pin set with Mickey Mouse-shaped pancakes and coffee is available through the Disney Store and at the Disney Parks. The pins are gold-plated and made of synthetic cloisonne.
Cost: $10.95 for 2 pieces
FridgePad – Mount for your iPad from ThinkGeek
This is a genius item! I don't know how many times I have gotten flour or sugar (or some random liquids) on my NookColor or my iPhone while cooking in the kitchen.
This handy dandy mount will hold your iPad to the fridge with strong magnets and keep it protected from all the goo and grime that you can whip up.
Cost: $49.99 (fits both iPad and iPad 2 models)
Seen any great foodie gift items in your shopping excursions this season? Share them below in the comments section!